Quote Manager
Managing quotes in your business are now made simple! In the Quote Manager, we have designed a number of views allowing you to know the status of your work. Below are 3 typical views showing awaiting instruction, work in progress as well as completed work. FM Planner also has an overall collection page showing all quotes in the system.
Awaiting Instruction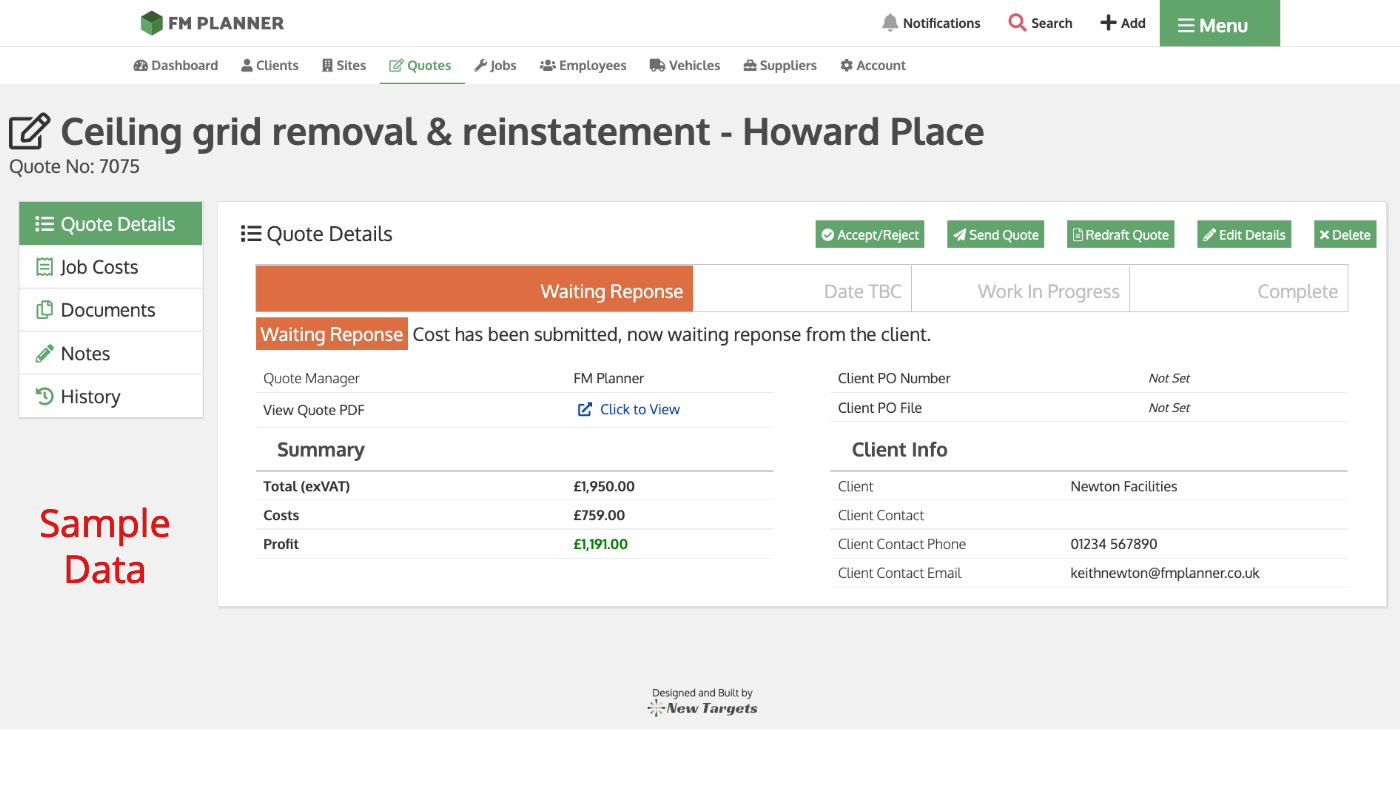 Awaiting Instruction (coloured orange) indicates that the price has been submitted to the client, and now waits for the instruction!
Work in Progress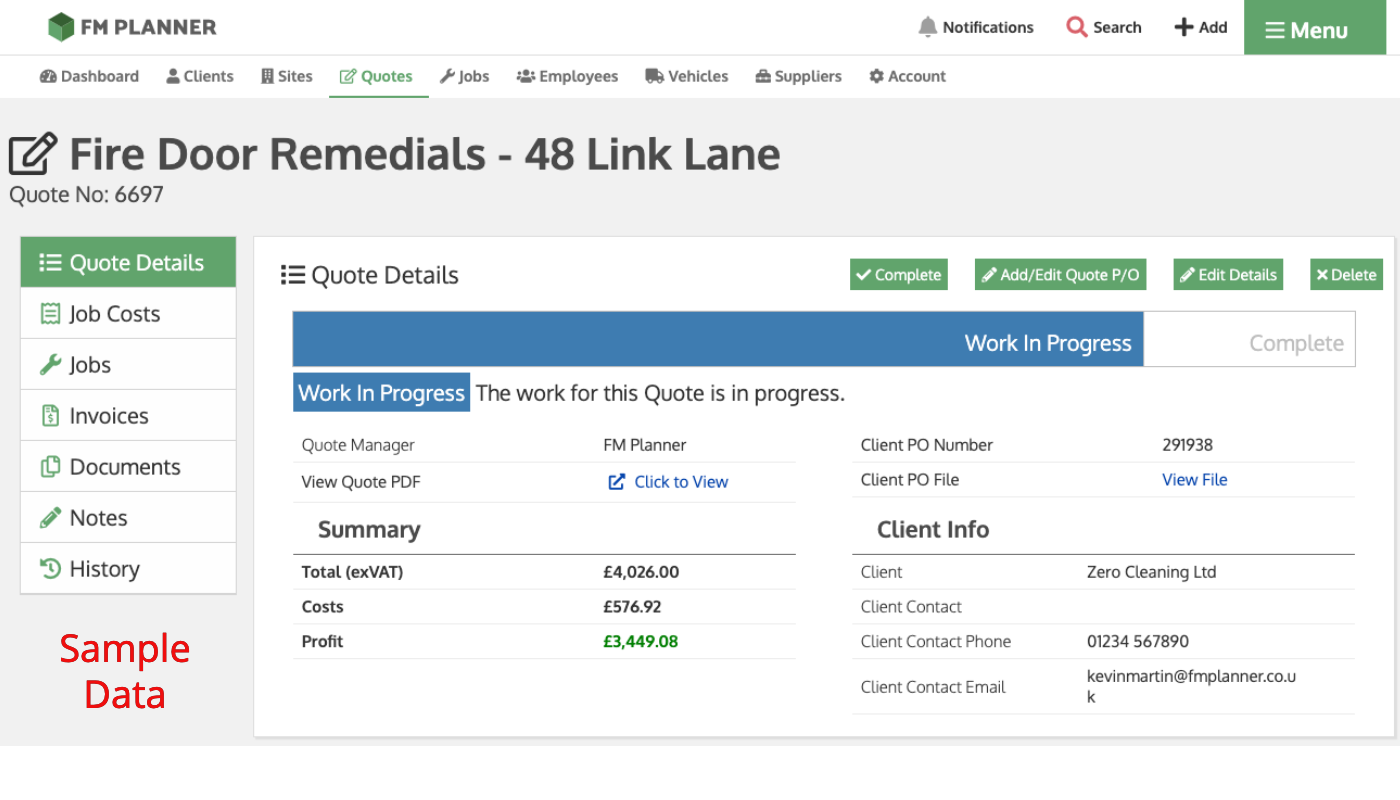 Quote Manager shows when the work is in progress. The status bar and the colour blue help you understand the quotes progress, "at a glance"
Completed Work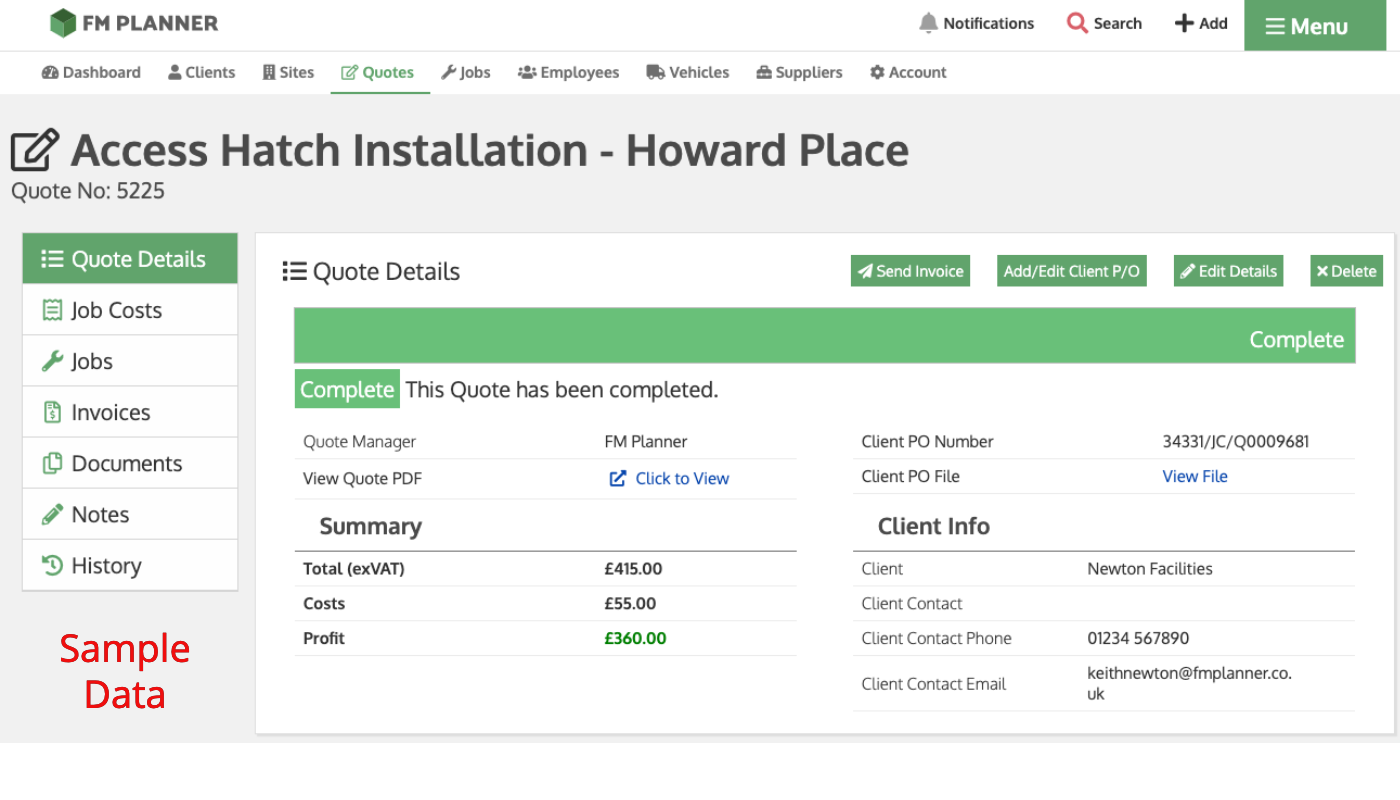 Work has been Completed for this quote. The Status Bar (coloured Green) indicates that work is completed & ready for invoicing.
In all of the stages of a quotes journey through your business, positioned on the screen are buttons allowing you to manage the progress. At any time you can send from the system to the client, add POs, edit the quote details (price and cost increases), create a PDF or delete.