Job Management Systems
All-in-One Job Management Systems
Ideal for Office Staff & a Mobile Workforce
Office & Mobile Workforce
Using FM Planner in your business could boost your business's service delivery, increasing productivity as well as adding new clients without the need to increase your overhead in order to meet the demands.
FM Planner is perfect for Office Staff, and a Mobile Workforce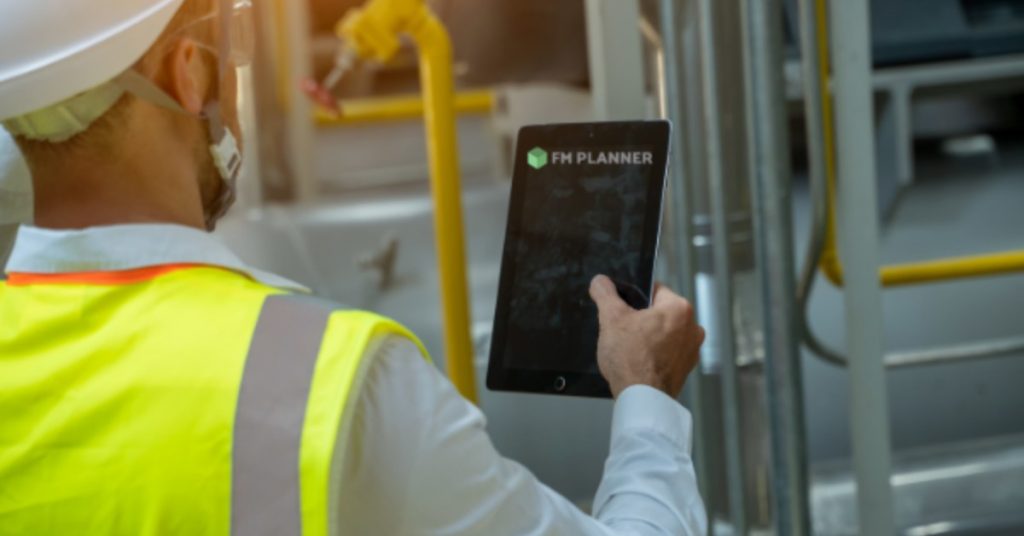 Office Team
Make sure the Office team is managing all of the jobs, both live today, plus upcoming work in the planner. The system can be available to all employees in the business, you can set the levels of access to information that individuals might need.
Works great if you use sub-contractors as well.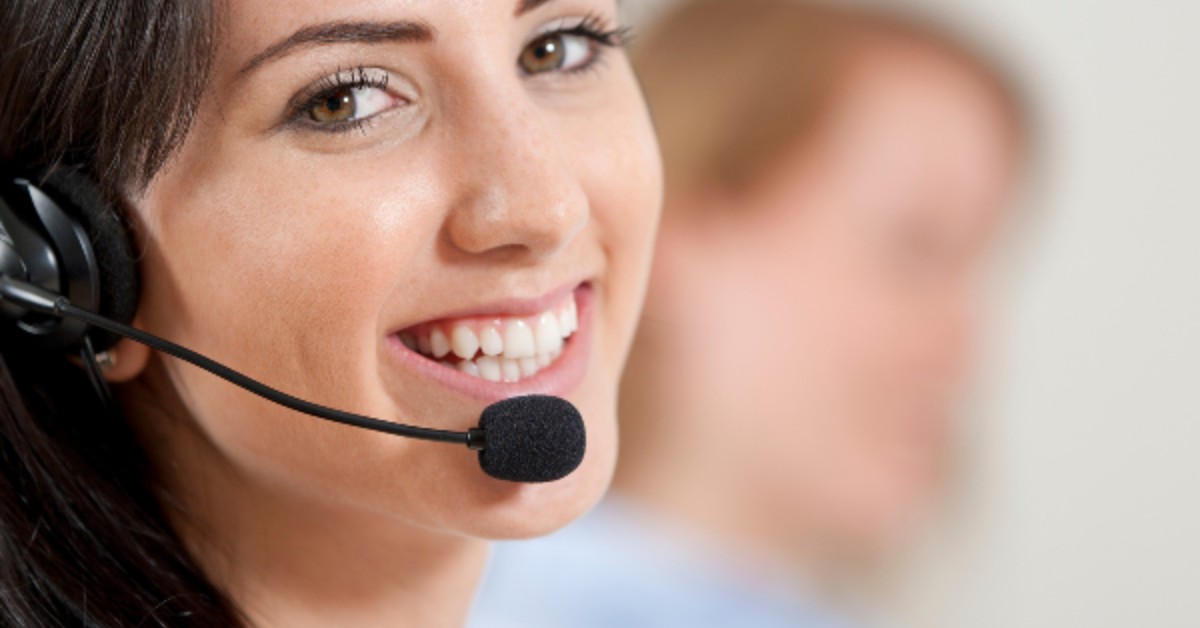 Job Management System
Having digital job sheets completed on a job management software system can make the difference when it comes to winning new work.
We've designed this system to be Field & Office efficient allowing you to do more work with fewer people.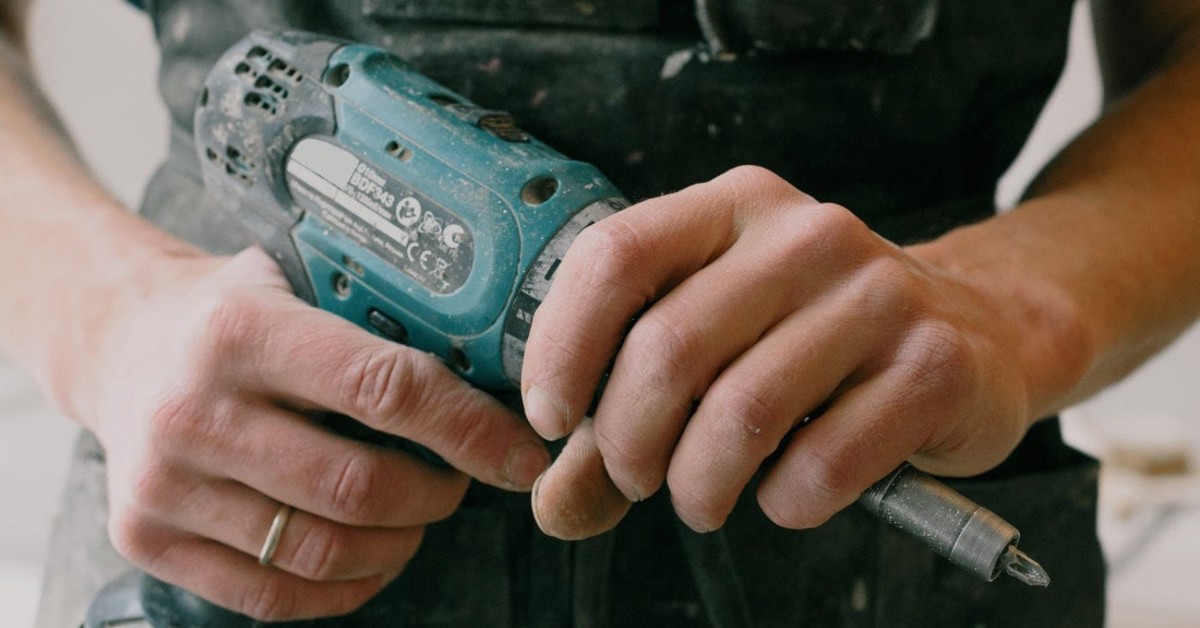 Dashboard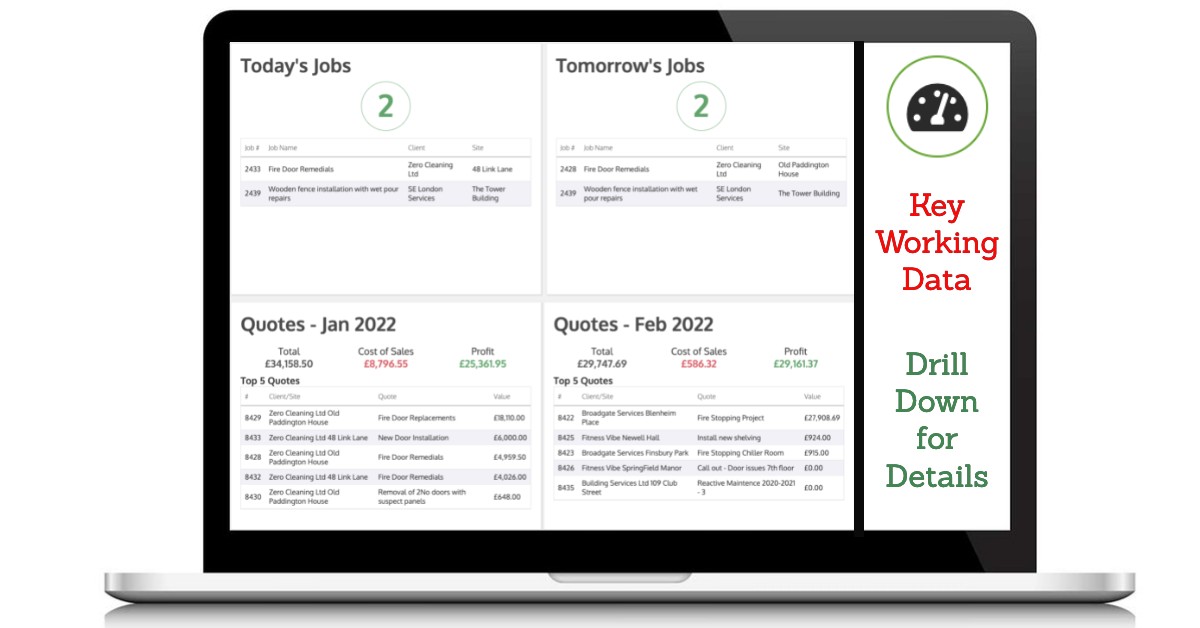 Our All-in-One job management system is based on many of the operating functions designed in consultation with maintenance service companies
Quote Manager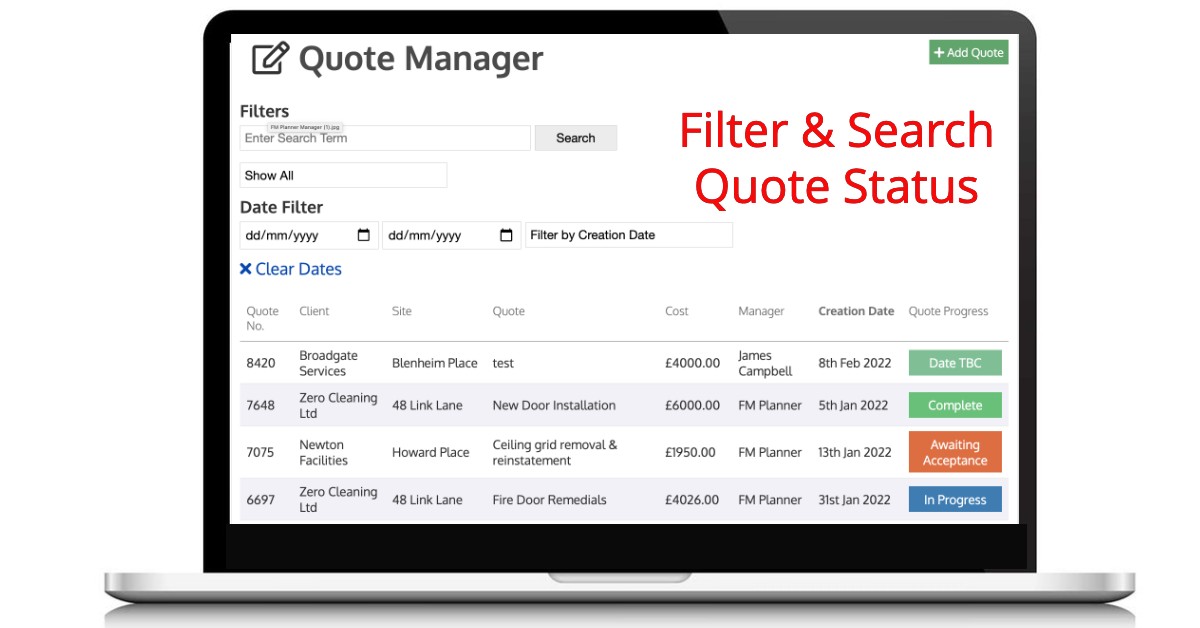 Sub-Contractor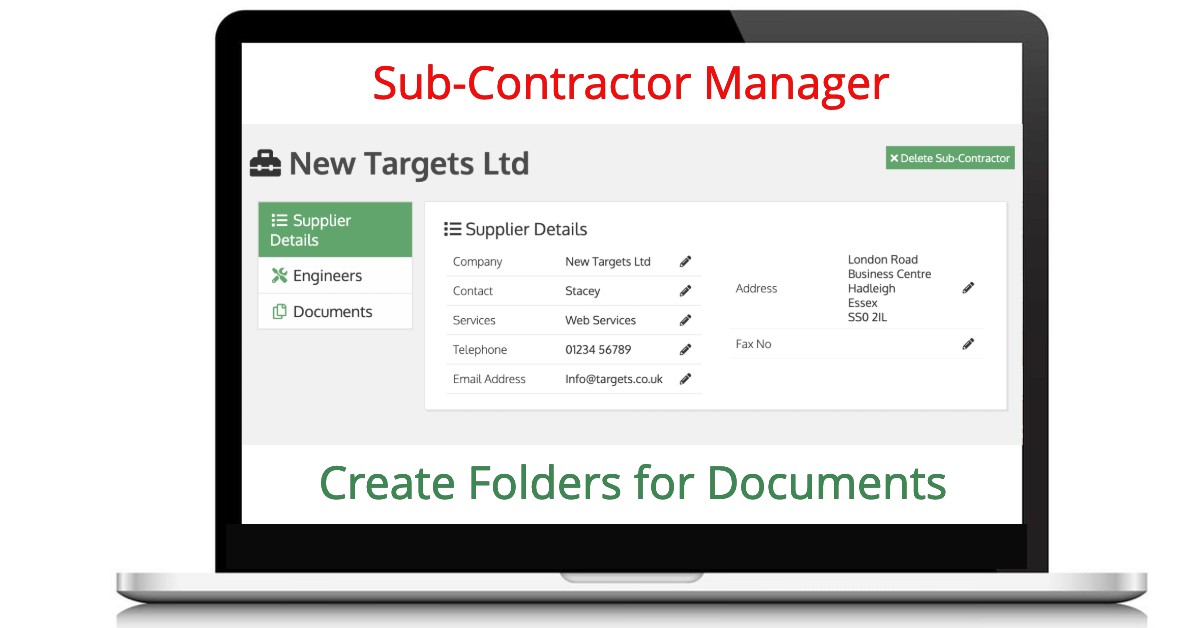 Managing sub-contractor could be an important part of your service delivery. Allocate Jobs & Instructions to Companies using the system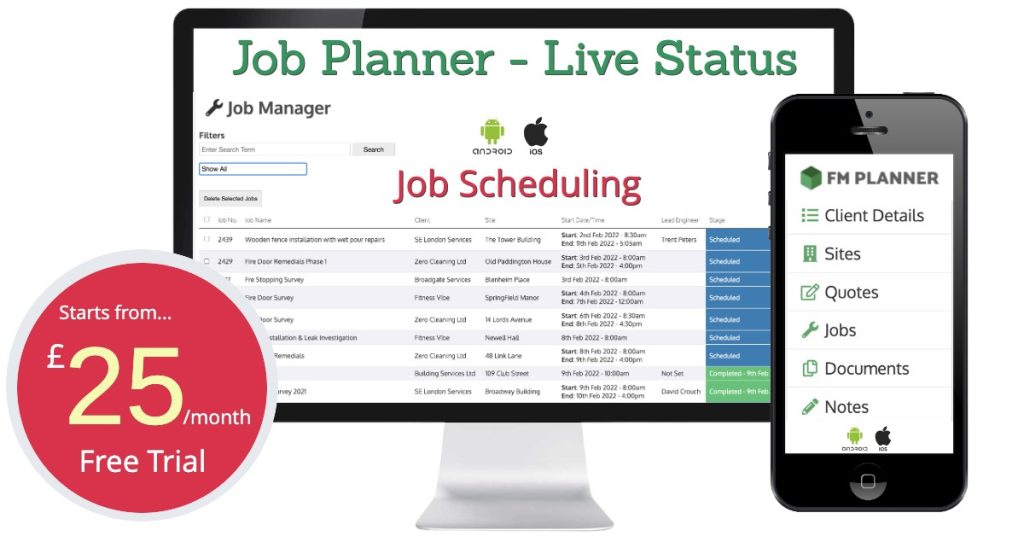 Job Manager
The Job Manager on FM Planner helps you keep track of your workload. Edit, allocate a job to a field operative. In fact, the Job Manager lets you run your business easily from any device. You can filter the workload by status to make managing easier.
FM Planner is a professional, dedicated "All-in-One" job software system, which offers many features for planning job activity, tracking work, client management, and a Quote Manager to help keep track of your quotes, plus so much more…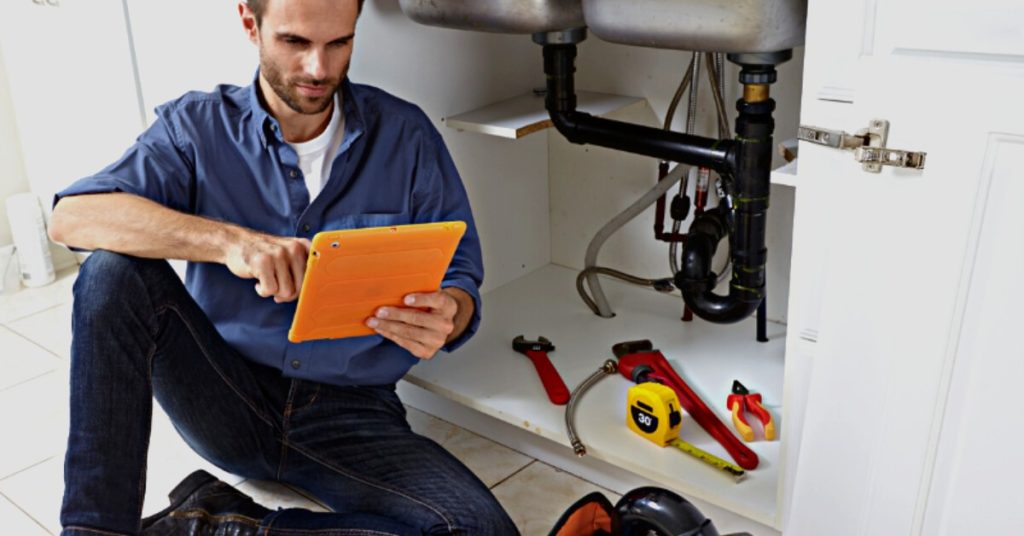 Job Sheet Software
Paper Job Sheets are now being replaced by electronic versions, for a number of reasons. Job Sheets signed and completed on handheld devices.
Completions instantly become available at the Office whilst automatically storing on the FM Planner system.
Edit Job Sheet
Email Client
Digital Signatures
Add Images
Create PDFs
Map Links
Job Software FAQs
How Much Does Admin Cost in my Business?
This is a question every business should ask itself on a regular basis.
If a business employs people to carry out work-related tasks for payment – PPM or Reactive maintenance, maybe a new installation, etc…, then the likelihood is that you're paying staff to manage an admin process that supports those activities. However, it's very often difficult to isolate and control those costs effectively, especially when you're busy.
A good software system is not an additional cost, it's a replacement cost. 
If your business only saved on admin time, you would make more money in chargeable activities, therefore improving the bottom line.
Check out our plans to see if they can help you improve as well as save money.
How can FM Planner help my business?
Job Management Software is an excellent way of streamlining your business.
We offer a complete description list in the Pricing Plans section as well as a Free Trial.
However in the round, Customers, People, Jobs, Quotes & Vehicle Management as well as Risk Assessments, all of which need to be addressed in keeping a business safe, and in tip-top condition to compete against rival companies.
Why is FM Planner a good job management system?
Job Management System
We have designed the system (FM Planner), from our experience of developing bespoke job management systems for many companies that deliver PPM Services, Maintenance, as well as New Installations and Service work to Commercial and Industrial clients.
Our system is based on many of the operating functions designed in consultation with these businesses. It all adds up we think, to a system that many companies operating in these areas will intuitively understand and find easy to use.
It could change the way you work forever!
Providing Maintenance Services can often mean high job volumes every day, especially for companies managing PPM (Planned Preventative Maintenance) as well as Reactive Maintenance. Capturing all of the job details at the right time is critical to providing excellent service. Planning and tracking work is an important element in cost management.