Job Software Prices
To make it easier to evaluate our job software systems, we decided to include sample data in the trial (this can be removed by clicking a button at any time). This is a much better way of seeing how a system full of job data will look, also making it easier to explore the functionality on offer.
If you decide this is the right option for you, then clear the sample data (clicking the remove sample data button) and start adding your own using the prompts.
Silver Plan
Monthly*
£25
Price per User
Android & iOS Devices
Dashboard
Site Manager
Job Scheduler
Client Directory
Quotes Manager
Job Sheet Software
Invoice Customers
Document Storage
Active Planner (Calendar)
"FREE TRIAL"
FREE TRIAL
Gold Plan
Monthly*
£35
Price per User
Android & iOS Devices
All Silver's Features, Plus...
Employee Management
Insurance Manager Features
Suppliers Section
Vehicle Manager
"FREE TRIAL"
FREE TRIAL
Custom Plan
Monthly*
£99
Price Inc 4-Users
Build Cost Applies
Customise Either Plan
Inc Your Processes & Forms
Designed to Your Business
Inc Functions Needed
Develop Features as You Grow
Make The System Unique!
Add Users at Plan Rates
Add Subcontractor Job Management
VIDEO REVIEW
FREE TRIAL
What is The Best Job Management System?
Everyone is Different: So, Try Before You Buy!
Silver & Gold Plans are available for Immediately Use.
If you would like to Customise a Plan – We can arrange a Zoom chat. We've included sample data in the Trial Account (remove if you wish), this makes it easier to evaluate the system quickly.
A trial starts automatically with a Gold plan. This allows you to experience all system features. The option to take a Silver plan will be offered at the end of the trial.
Take a FREE Trial – No Payment Cards, No Obligation to Buy!
If you like a system but it's not quite right? – No Problem! We can make the changes to better meet your needs, with the core being either the Gold or Silver plan.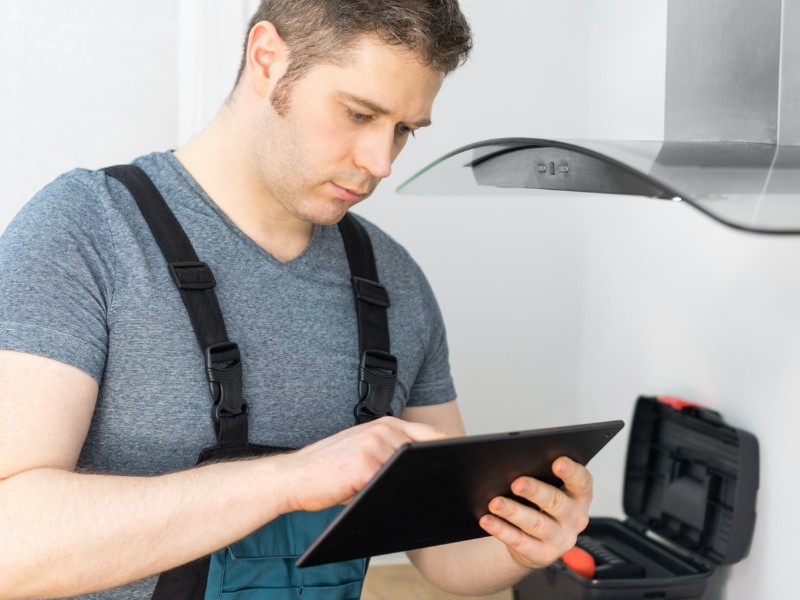 Capturing all service details at the right time is vital to providing excellent service. Paper Job Sheets are now being replaced by electronic options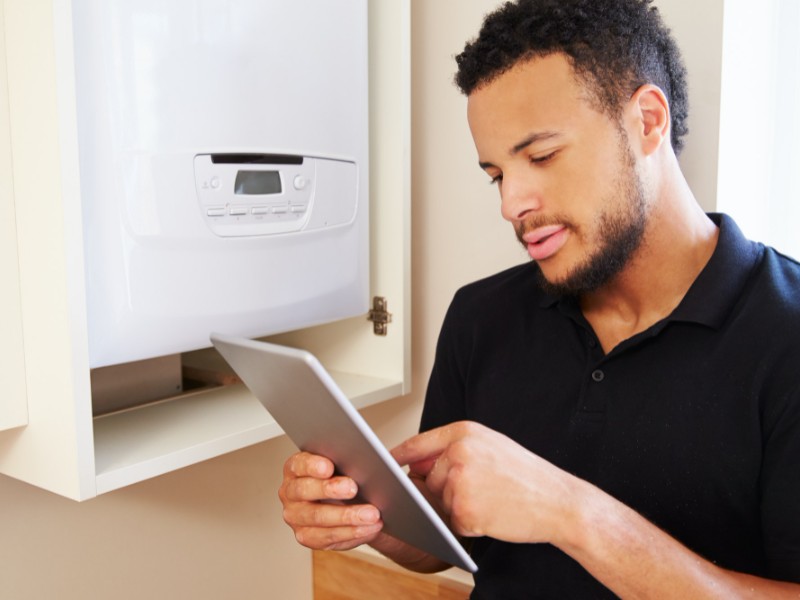 Job planning, costing, tracking and completing for invoicing, are critical elements in the cost management of any service company.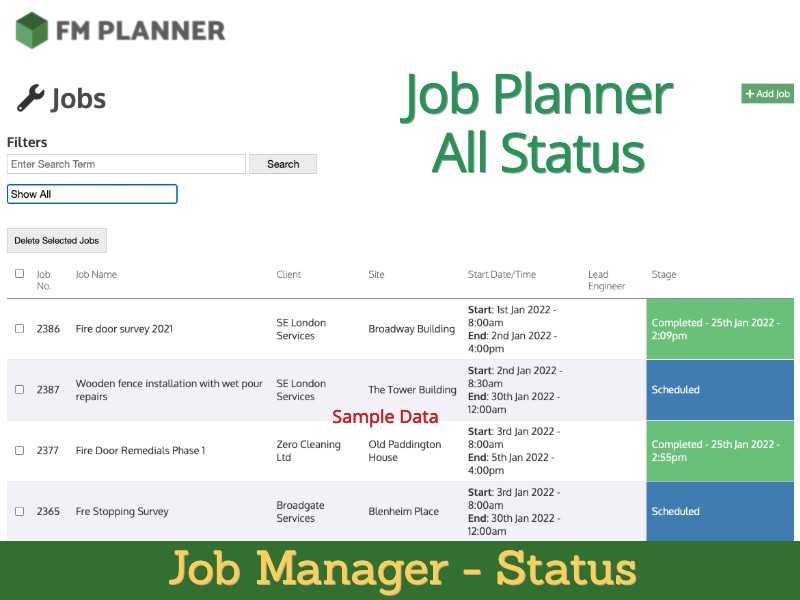 The Job Management section has various views – All Status (as shown).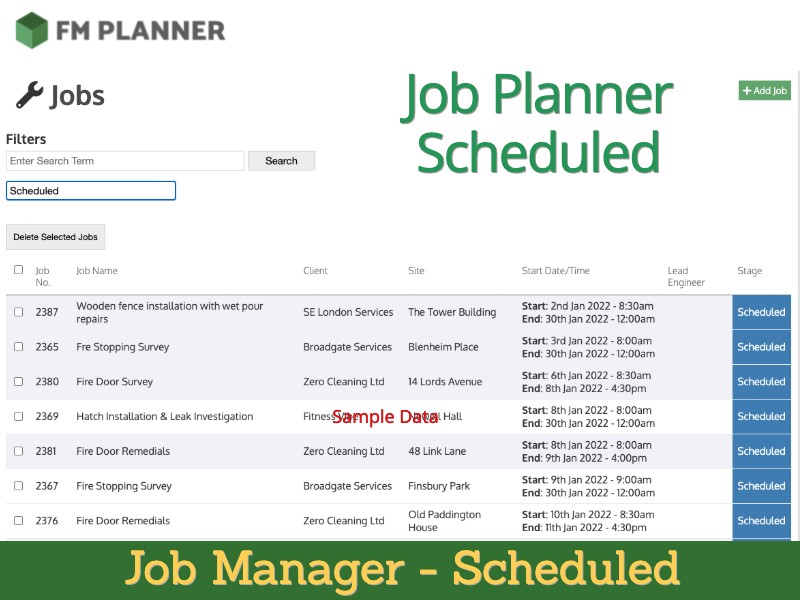 In this filter, you can see the Scheduled Jobs – You can drill down for the details.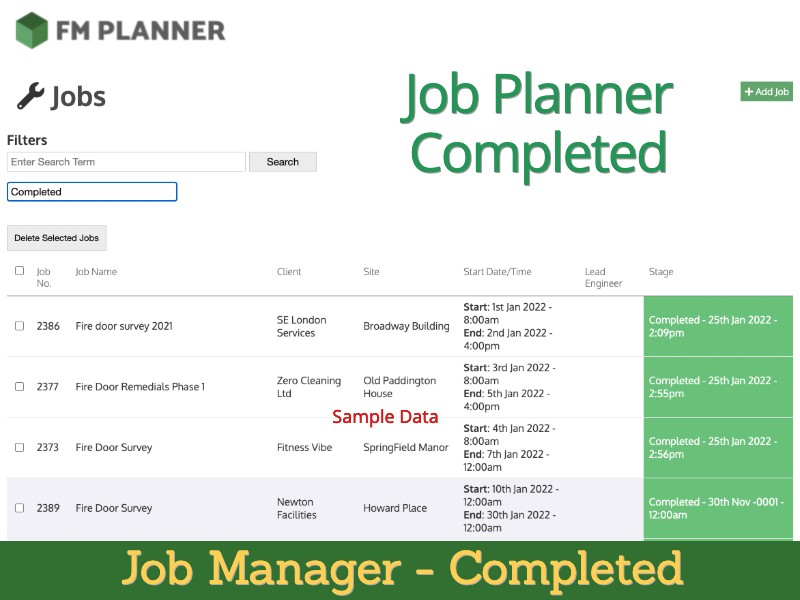 The completed filter is useful when looking to raise your invoice – Access on all devices.